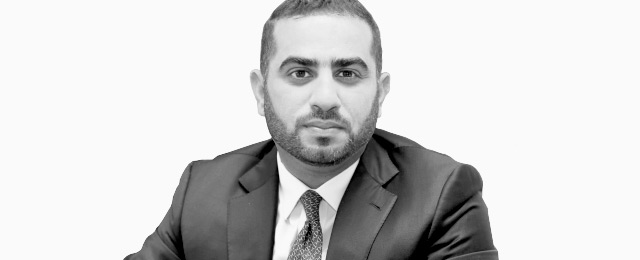 Group CEO, beIN MEDIA GROUP
---
Yousef Al-Obaidly is the Group CEO and Board Member of the beIN MEDIA GROUP ("beIN"), the world's leading independent sports, entertainment and media group operating in more than 40 countries around the globe. As one of the most respected executives in world sport and entertainment, Mr. Al-Obaidly manages the single largest portfolio of sports rights in the world. Under Mr. Al-Obaidly's leadership, beIN is increasingly a global entertainment powerhouse, not least through beIN's Hollywood movie studio, MIRAMAX, but also through its new streaming platform, TOD.
Mr. Al-Obaidly has lived and breathed the sports and creative industries for the past two decades. As early as 2003, he played an integral role in the successful launch of Al Jazeera Sport, which would become the most prominent and innovative pay-TV sports network in the Middle East & North Africa. Al Jazeera Sport was later transformed into beIN SPORTS, and Mr. Al-Obaidly kick-started the international expansion of the network by launching new sports channels in France, USA, Canada and 11 countries in Asia-Pacific; setting the tone and template for beIN's market-leading positions.
Later, in 2022, he oversaw the successful launch of the Group's new OTT platform, 'TOD'. TOD is the Official Streaming Partner of the FIFA World Cup Qatar 2022TM , and is part of beIN's vision and strategy for a digital future.
Mr. Al-Obaidly is a board member of beIN Media Group; MIRAMAX; Paris Saint-Germain Football Club; Paris Saint-Germain Handball; Qatar Tennis Federation; Premier Padel; Qatar Sports Investments; Ooredoo Group; and Es'hailSat. As a sports fan and entertainment enthusiast, he is passionate about the protection of intellectual property and ensuring that the creative industries remain a thriving source of entertainment across the globe. Mr. Al-Obaidly is recognised across the world for leading the fight against beoutQ and against illegal piracy generally. In January 2020, SportsPro named Mr. Al-Obaidly as one of only 10 "Influencers in the world of sport" whose work will be setting the global agenda.
Mr. Al-Obaidly is a former professional tennis player, participating in the Davis Cup amongst other major tournaments; and graduated from Seattle University, USA with a Bachelor's Degree.
---