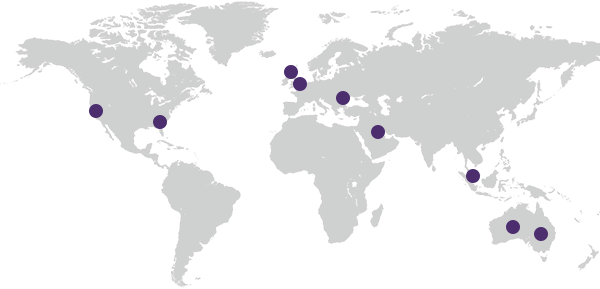 In July 2023, beIN MEDIA GROUP announced its refreshed vision for the Group, and the five values that support its new vision, that will guide its business across the world going forward.
OUR VISION
"To be a leading global media company showcasing the world's most inspiring sports, entertainment and original content – delivered in the most innovative ways – to our customers of all cultures & backgrounds around the world."
OUR VALUES
1

INSPIRATION

beIN was created to inspire. We seek to inspire of people to pursue their dreams; to play sport, to entertain and be entertained; and play a positive role in society.
2

INNOVATION

Our Group is founded on the latest technology,pioneering advancements and original ideas. Through innovation, we thrill customers, we create compelling content and we safeguard the industry.
3

COLLABORATION

beIN is a global family. We believe that a strong team creates the very best results. By connecting with each other, beIN connects the world.
4

STORYTELLING

At its heart, beIN brings multi-cultural stories to life. We share these diverse stories across the world: bringing Qatar to the world, and the world to Qatar – like no other broadcaster on the planet.
5

INCLUSIVITY

We transport everyone on the journey together,no matter your background, interest, culture or language. beONE is our way of working, and also our message to the world.